September 12, 2018
Oh, New York City. Eight hundred kilometers full of hurried New Yorkers zigzagging through crowds of wide-eyed tourists, omnipresent traffic sounds and seemingly limitless sky-scrapers. With millions of commoners, the city is invaded with stunning models, high-end designers bringing forth their newest collections for the biggest show in the fashion calendar. Yes, what we're talking about is that it's time for New York Fashion Week Spring 2019.
 
So, you want to know what has happened at the New York Fashion Week till now? Let's just start by seeing who grabbed the front row and go to the different brands that showcased their collections.
The Front row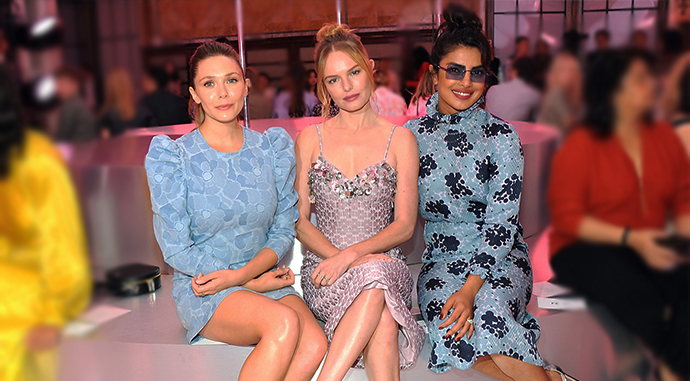 Of course, there were the usual attendees like Anna Wintour to grace the occasion, but there were more celebrities to be in the front row. Some of them include Priyanka Chopra, Katie Holmes, Cardi B, Sophia Hutchins, Caitlyn Jenner, Coco Rocha, Elizabeth Olsen, Suki Waterhouse, Gillian Jacobs, Julia Jones, Bebe Rexha, Kate Moss, Kendall Jenner, Nicki Minaj, Tiffany Trump, Blake Lively, Kanye West and so many others were right their supporting their favorite brands like Ralph Lauren, Kate Spade, Tory Burch, John Elliot, Tom Ford, Long Champ and many others.
The shows that were full of finesse
Tom Ford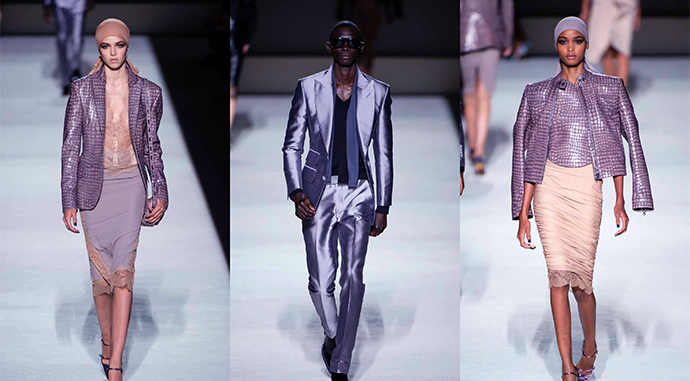 There were skirt-suits cinched with corsets, deconstructed Le Smokings, men's jackets on women cut in silk satin, lace slips peeking from the hem of ruched skirts to the knee, and 1970s-by-way-of-the-'90s caped jersey gowns. All of this came in black, white, skin-tone hues, and palest lilac. The collection's relative quietude—if you can call gleaming fake crocodile and yards of silk fringe quiet—was a direct riposte to his outing for Spring, which was glitzy in the extreme.
Rodarte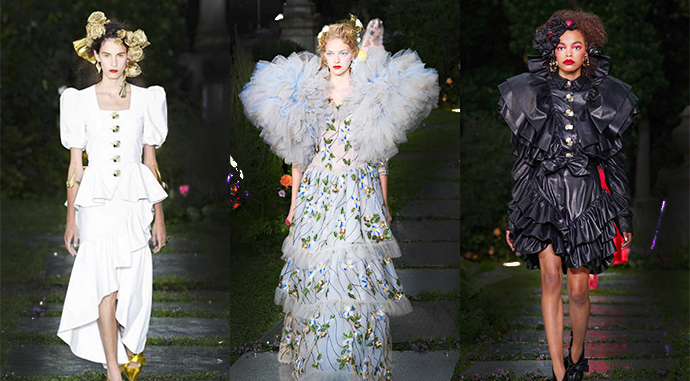 The long-awaited Rodarte show was something that many would have not expected as the models walked the New York City Marble Cemetery. It was more like the resurrection of the brand after two long years from the New York Fashion Week. Rodarte designers Kate and Laura Mulleavy with their ruffled leather garments that included "sui generis" — girly, yes, but quite muscular — and the striped crochet frocks and ones with fluttering stripes of silk had a similar quality, feminine in all their elements but graphics on impact. The collection of the high-end label made a strong statement with the use of bold colors and silhouettes.
Tory Burch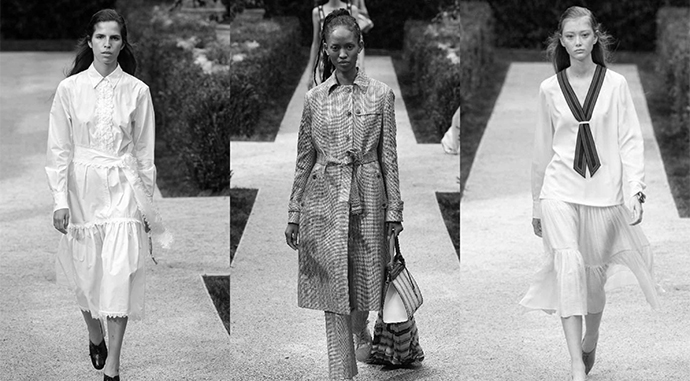 Well well, if you would have been there for Tory Burch's collection at the New York Fashion Week Spring 2019, you would know that the entire show was inspired by her parents – Buddy and Reva's love for one another. Showcasing the show at Cooper Hewitt Museum, Burch again celebrated the casual style of her mother, and father Buddy, too, that has impressed her while growing up. Her collection embodied tailored shirtdresses, safari shirt-and-trouser combos, trench coats; languid tent dresses; sporty knits. Tunics and caftans came in myriad versions including linen gauze, cotton jacquards and poplins, the latter inset with lace and brightly colored strips.
 
Well, this might just be few of the brands that we've mentioned, but that's not it! The New York Fashion Week hasn't come to an end and we'll be bringing more for you from the ramp. So, stay tuned.